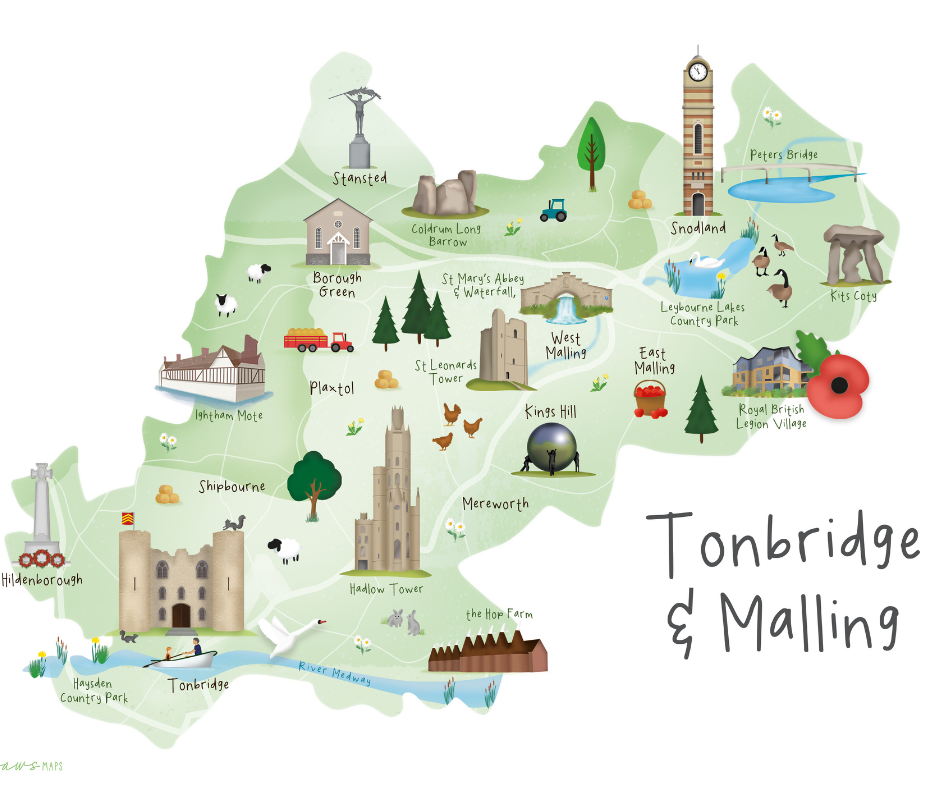 Chance for everyone to have a say on how borough develops
Residents and businesses across Tonbridge and Malling are being invited to give their views on how the borough should develop between now and 2040.
Tonbridge and Malling Borough Council is today (22 Sep) embarking on a six-week consultation as the first stage of developing a Local Plan. The plan's purpose is to set goals for the housing, economic and environmental development of the borough, including how to meet a government-set target of delivering 16,000 new homes.
Local landowners and developers were earlier this year invited to propose sites for housing and commercial development. More than 290 sites were put forward and are currently being assessed. Public feedback to the consultation will help shape proposals for specific sites which will be published and consulted on in 2023.
The plan proposes a 'brownfield first' approach, prioritising areas of existing development. The consultation report also stresses the need for infrastructure, such as schools, GP services and transport links, to be provided to serve new communities. The council has set a target that around one-third of new properties should be affordable homes.
Cllr Matt Boughton, Leader of Tonbridge and Malling Borough Council, said:
'We know residents care passionately about how and where development takes place and about safeguarding our beautiful countryside, much of which is green belt. This first phase of creating a Local Plan is a great opportunity for everyone to get involved and help shape how our borough evolves between now and 2040.
'While we are making the case to government that our target of 16,000 homes should be lower, we can't ignore the real housing supply shortage in our borough which pushes up prices and makes owning a property unaffordable for many.
'Getting the balance right will mean we can boost the supply of housing in a sustainable way. This demands that development goes hand-in-hand with a range of improvements from reducing traffic and providing better public transport options to improving access to GPs and schools while also increasing biodiversity.
'Getting the plan in place will also give us much greater control over where homes are built and a stronger basis on which to refuse development which doesn't meet the high standards our borough deserves.'
See Local Plan (Regulation 18) consultation to get involved.