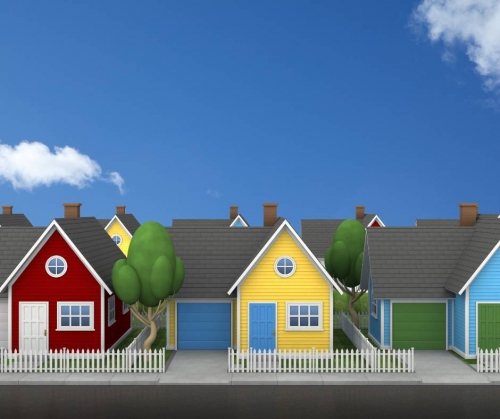 Government bill to limit use of green belt land for housing
Tonbridge and Malling Borough Council has signalled its support for national planning policy reforms designed to give communities more of a say in housebuilding and local development.
Responding to a consultation on the Levelling Up and Regeneration Bill, the council has given its broad backing to the planned overhaul of existing policies which local councils have to follow. A key element of the bill is a proposal to give local planning authorities greater discretion over housing targets. It also sets out plans to limit the use of green belt land and 'strengthen opportunities for people to influence planning decisions that affect their immediate area'.
The council's consultation response backs these moves and expresses support for proposals to amend requirements for local authorities to demonstrate a rolling five-year supply of land available for housing.
The process of creating a Tonbridge and Malling Local Plan, which will serve as a long-term development strategy for the borough, kicked off in September 2022. A consultation set out principles governing where major development could take place in order to meet a government-set housing target of 16,000 units. The council's consultation attracted more than 4,000 responses which are currently being assessed with further consultation planned.
Cllr Dave Davis, TMBC's cabinet member for strategic planning and infrastructure, said: 'While we don't necessarily agree with everything the government is proposing and more detail is required in some areas, the broad thrust of the bill is positive. Putting more power back in the hands of communities and their elected representatives has to be a good thing. It will mean decisions are informed by real local knowledge and an appreciation of the unique characteristics of an area.
'We have been very clear in our Local Plan proposals that we want to see high quality sustainable development in appropriate locations. A move away from rigid targets and top down rules will help us achieve that goal.'
An update on Tonbridge and Malling's Local Plan process will be discussed by the Housing and Planning Scrutiny Select Committee on 21 March 2023.