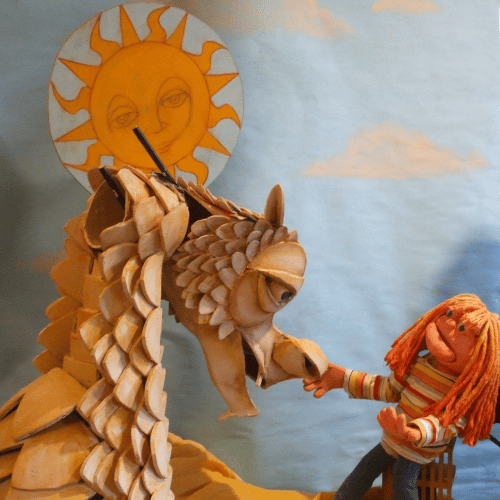 Join us at Tonbridge Castle for a morning performance and workshop
While on holiday Edie and her daddy find a magical pebble on the beach that can grant you one wish. Can you guess what Edie wished for? Well why not find out by watching Theatrix Arts perform this magical story with songs and music, loads of puppets, changing scenery, and a magic trick or two. Then meet the puppets and create your very own sand dragon puppet.
The one hour performance will be followed with a one hour fun puppet making workshop.
Suitable for families and children aged four and up. Children under 16 years must be accompanied by an adult.