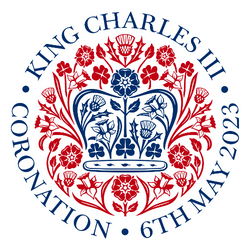 The Coronation of His Majesty The King and Her Majesty The Queen Consort will take place on Saturday 6 May.
Borough plans
We'll be marking the Coronation with decorations and a party. You'll see Union Jack panels along Tonbridge High Street and bunting and flags at the castle. If you run a business, why not join us and decorate your premises for the occasion.
On Sunday 7 May, we'll be welcoming you to Tonbridge Castle for a Coronation party. Bring a picnic and enjoy entertainment.
See Tonbridge Coronation Big Lunch
National plans
Coronation celebrations are planned for the long weekend and include:
The Coronation Big Lunch on 7 May
The big lunch brings the fun to the heart of our local community. This is a chance to meet and celebrate with your neighbours. Find out how to get involved at Coronation Big Lunch.
The Big Help Out on 8 May
Roll-up your sleeves and help out in your local area. Find out how to get involved at The Big Help Out.
For all the plans see Coronation (GOV.UK).
Holding a Coronation street party?
While street parties are simple to organise, you might not be sure where to start. Here's some advice to help you:
Don't forget to add your street party to Put your event on the map